#SENIORSTYLE N°6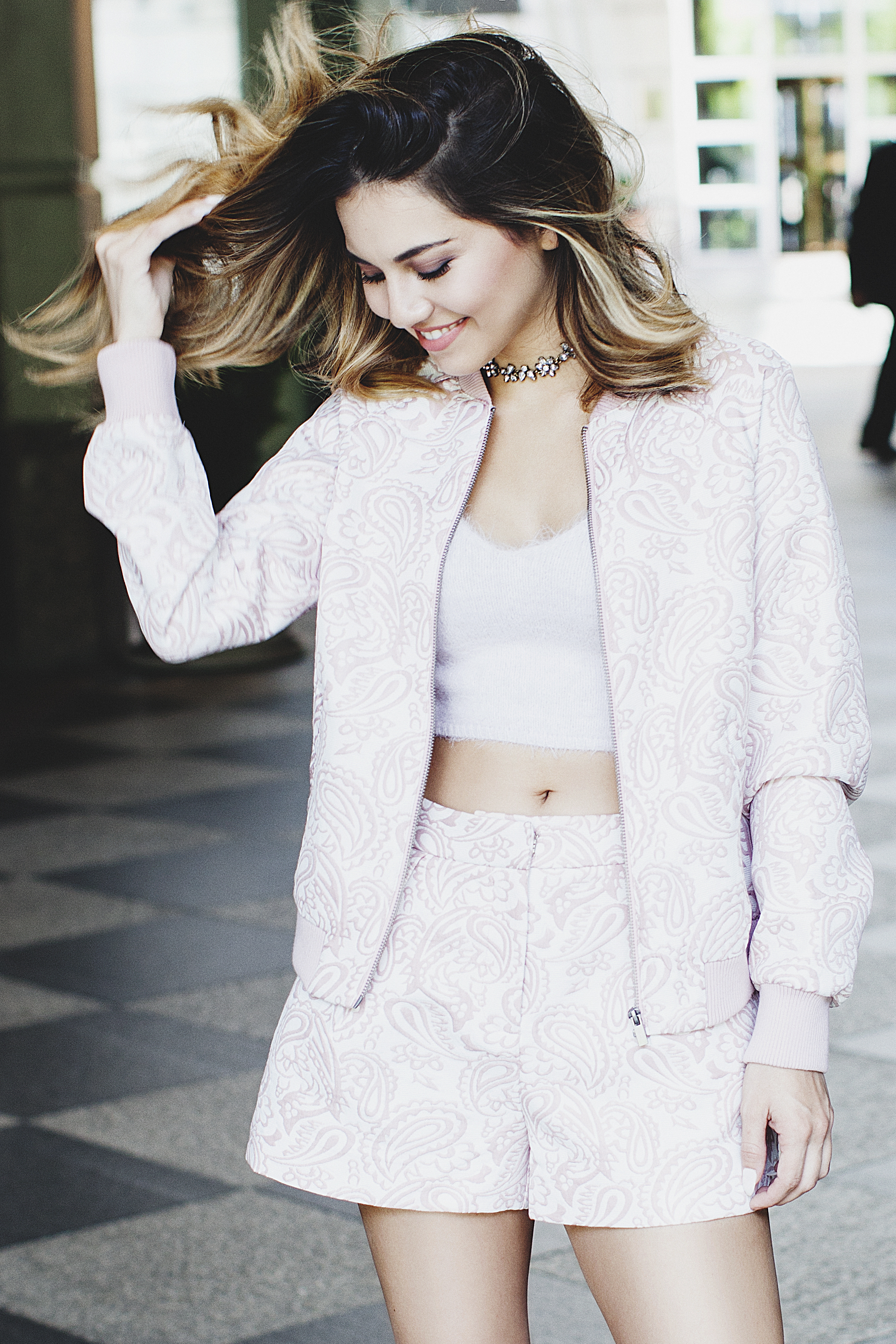 My matching Victoria Beckham For Target English Lace Bomber Jacket and High Rise Shorts; Photos by Corey Breedlove.
Happy #SeniorStyle Day!
I feel extremely lucky to have snatched this outfit from Target before it quickly disappeared! Target doesn't mess around when they say "available for a limited time." I never saw this outfit in Target again after I bought it. This lovely pair, the blush bomber jacket with matching high rise shorts are by the Victoria Beckham for Target collection, and I couldn't live without it.
I never pass up the chance to buy matching tops//bottoms.
This may be hard to find now (although you could probably find these on poshmark or pinterest), but the point is... I love matching pairs when it comes to top and bottoms. I always make it a point to buy the matching mini skirt or pants with the crop top, etc. It's a complete outfit that you can mix or match anytime.